Thanks to the ingenuity of visionary chefs and restauranteurs, Denver's restaurant scene continues to satiate even the most discerning of palettes with what seems like a constant flow of new concepts for Denverites and tourists to explore.
While there will always be tried and true favorites, saying we've enjoyed the new restaurant line-up this year is an understatement. From new hotel restaurants to food halls to rooftops, there's no shortage of adventures for your tastebuds.
Here are some of our favorites:
1.
Super Mega Bien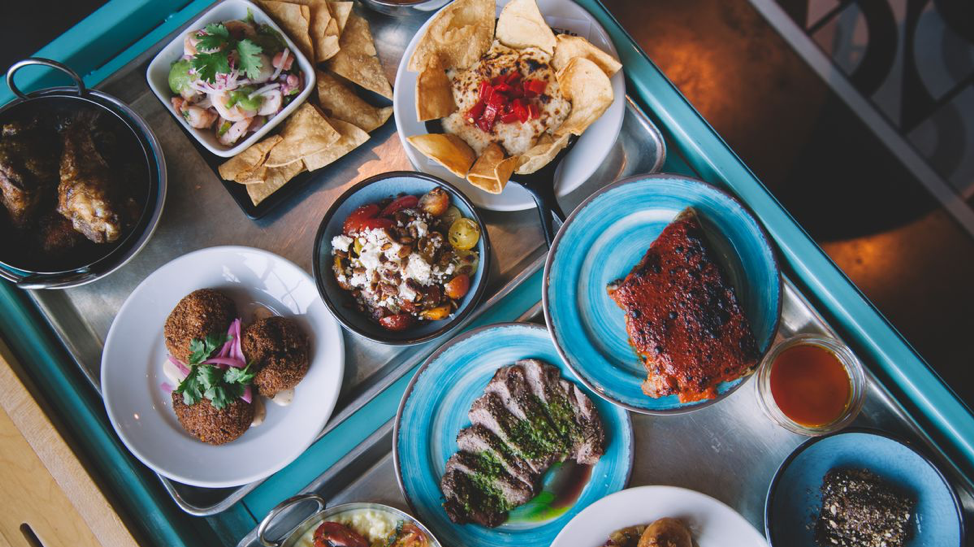 Courtesy Eater Denver
The days of hotel restaurants existing merely to provide a place for sleepy travelers to grab a mediocre bite to eat are long gone. Just try the recently opened Super Mega Bien restaurant in The Ramble Hotel in RiNo. This restaurant – named after a line cook's frequent response to "How are you doing?" – is already taking off as a popular destination for diners wanting a unique, fun and affordable restaurant experience. Super Mega Bien provides pan-latin dim sum, combining Latin American and Asian influences. Some of the Chinese elements on the menu include dishes like Peking-roasted and honey-glazed duck with escabeche and gorditas. The Latin American-inspired dishes include plates like the shrimp and octopus ceviche tostadas. Super Mega Bien has mega style, too. All dishes are served on a brightly colored delivery cart in a funky colorful dining room filled with bold graphics and posters.
2. The Woods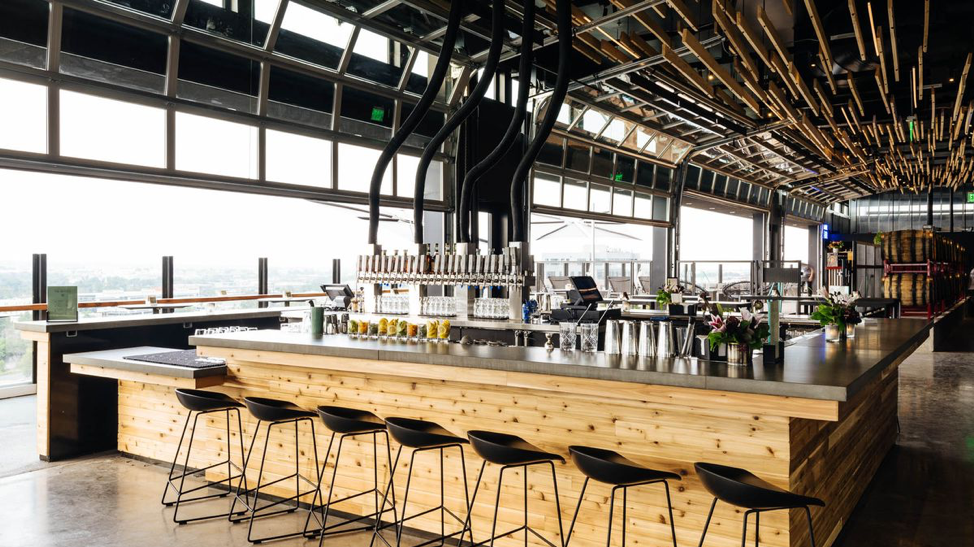 Courtesy Eater Denver
If you're craving a scenic view to go with your dining experience, look no further than The Woods in the Source Hotel on Brighton Boulevard. This full-service spot offers breakfast, lunch, dinner and crafty cocktails on an eighth-floor rooftop with views for miles. The Woods also has a beer garden featuring dishes collaboratively paired with New Belgium Brewing craft beers. At The Woods, chef Brandon Biederman, who worked previously with Ace Eat Serve and Steubens, serves beer-inspired foods such as cheddar cheese tots, buffalo wings and soft pretzels. With beer top of mind, the salads are even dressed in sour beer vinaigrette, and the chicken? It's roasted with New Belgium's Citradelic, of course.
3. Morin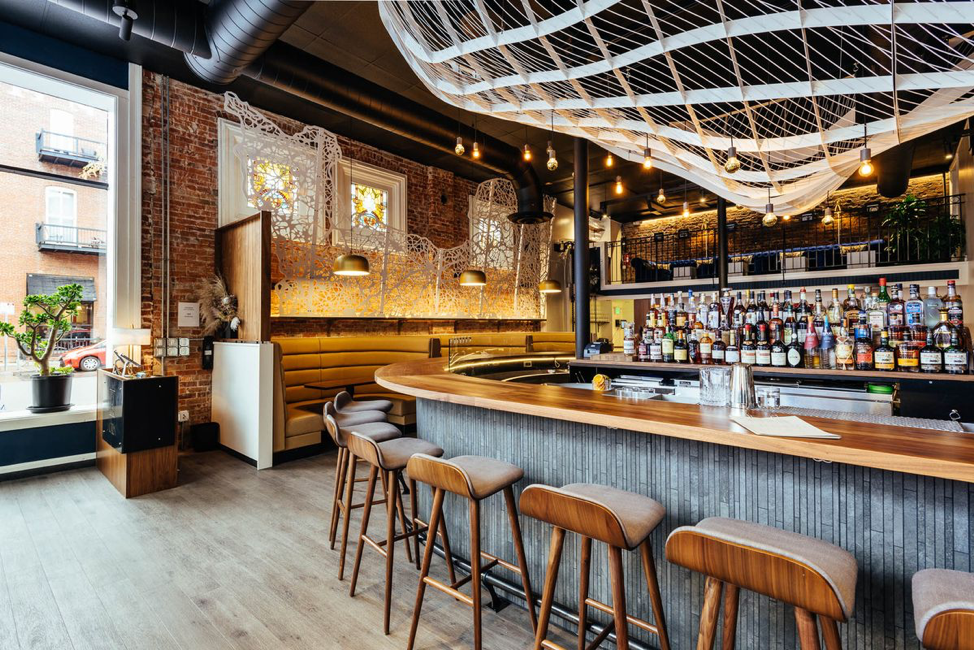 Courtesy Eater Denver
Breaking the mold of Denver's traditional French food scene, Morin offers a delectable blend of fine-dining and casual ambiance. Located at 15thand Wazee, the French "bistronomy" is one of the newest concepts by Juan Padro and Katie O'Shea (also behind Highland Tap & Burger, Bar Dough and Señor Bear). It offers dishes such as lamb tartare and bordelaise-topped wagyu ribeye, as well as plenty of happy hour options like a $7 beef marrow custard and a $1.75 oyster mousse inside a French pastry. The modern design incorporated classic French elements like exposed brick, an original dumbwaiter, and stained-glass windows, all to evoke a "classy with a casual touch" dining experience.
4. Denver Milk Market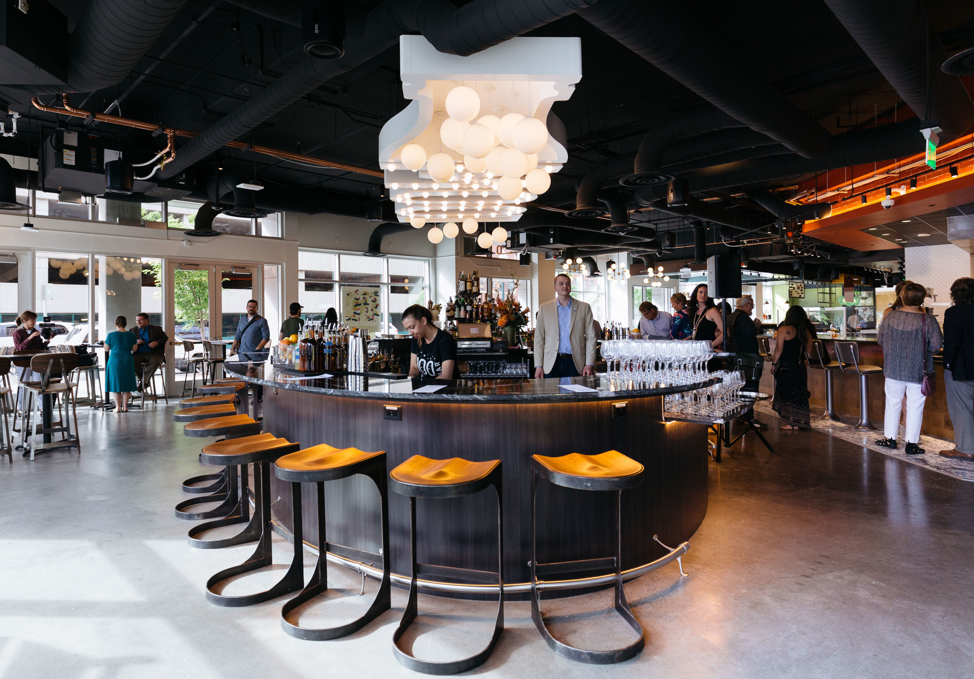 Courtesy 303 Magazine
Run by renowned Colorado chef Frank Bonanno, the Denver Milk Market is the latest food hall to open in Denver, and the first in the LoDo neighborhood. This must-visit spot in the historic Dairy Block houses multiple restaurant concepts with an artisan food market, central cocktail bar, 24-tap beer pub, and 16-tap wine "cellar." One standout concept is Lou's Hot Naked, where you can get a crispy chicken sandwich that just about anyone could appreciate, for only $6.50. You can also satisfy your sweet tooth with a tasty treat from the gelato shop, Cornicello, which features a walk-up window from the Dairy Block's pedestrian alley.
5. HI Tide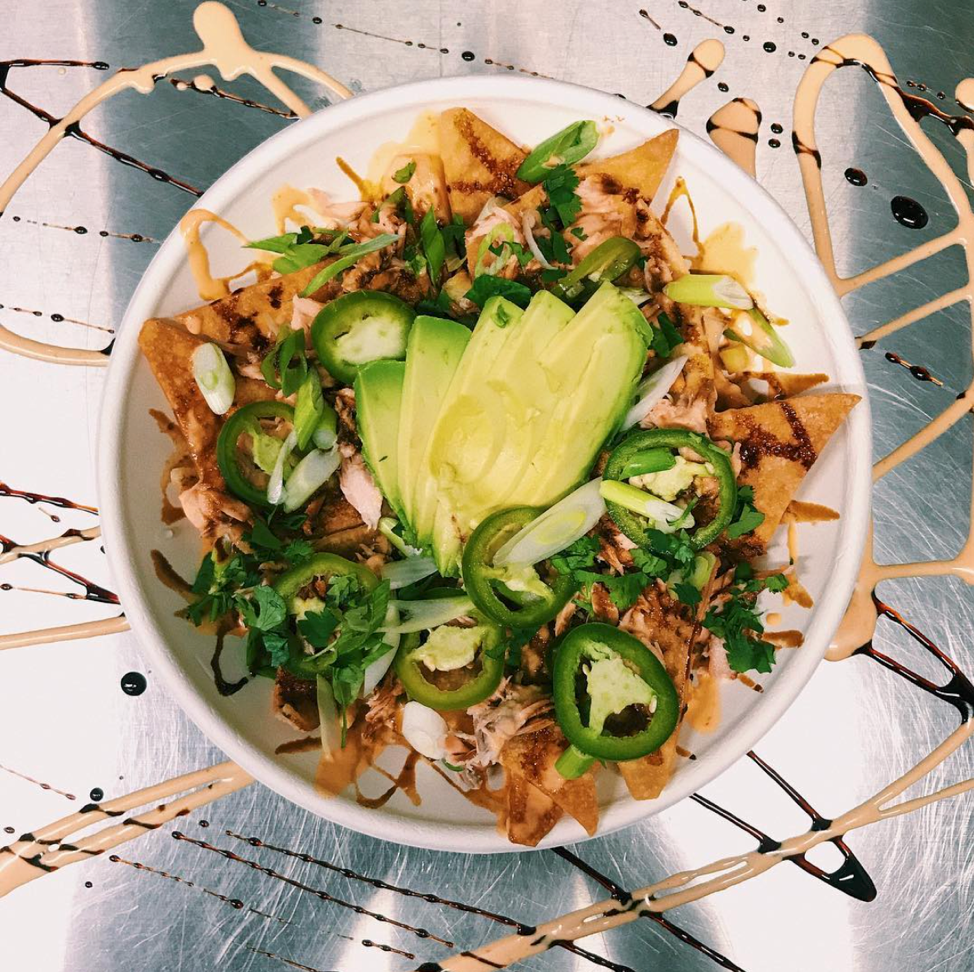 Courtesy HI Tide Denver
Think you have to travel to the coast to enjoy incredible poke? Think again. HI Tide Denver is your spot for "No Coast Poke" among other delicious seafood dishes. Inspired by years of traveling to Hawaii, our very own team member, Melissa Krischuk, along with her friend and local chef, Celeste Pfeiffer (from Señor Bear), created the tropical concept alongside Jason Krischuk and Chris Cartwright. Offering an intimate and elevated experience (plus a great outdoor patio) in RiNo, you can't go wrong with anything on the menu. Try one of their signature craft bowls like spicy garlic yellowtail or green curry salmon or a pupu (small plate) like shrimp toast or Hawaiian kalua pork slider. Want to put your own spin on the dish? Try the BYOB (Build Your Own Bowl) that lets you choose everything from your base to your protein to any combination of fresh ingredients.
If you hit up any of these locations for your next culinary experience, we're confident you won't be disappointed. Have other places that should be on this list? Contact us! We always enjoy meeting our friends at a great, new spot.
Matt Brower | Managing Broker | 303.523.4844 |Mbrower@ColumnCommercial.com